Technology
From our purpose built factories we use state of the art CNC and robotic processing machinery to produce consistently high quality products.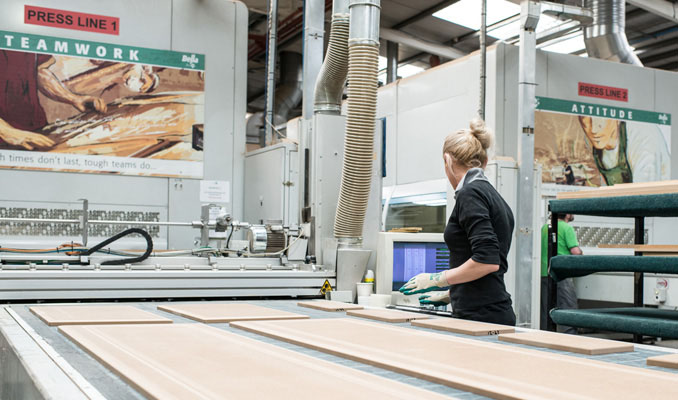 Procedures and processes designed in conjunction with our machinery manufacturers allow us to effectively optimise materials, timings, labour and overheads passing on cost benefits directly to our customers.
We operate the latest in cutting, routering, moulding, wrapping, laminating, sanding and pressing technologies by way of constant reinvestment.
We currently have two of the most advanced furniture component and end product manufacturing facilities in the UK. Our advanced technology and machinery works efficiently using the very best in raw materials purchased under a stringent chain of custody purchasing policy.