State of the Art
BA production facilities are constantly evolving, innovating and improving through investment in skills, tooling, machinery, processes and procedures.
Unrivalled Consistency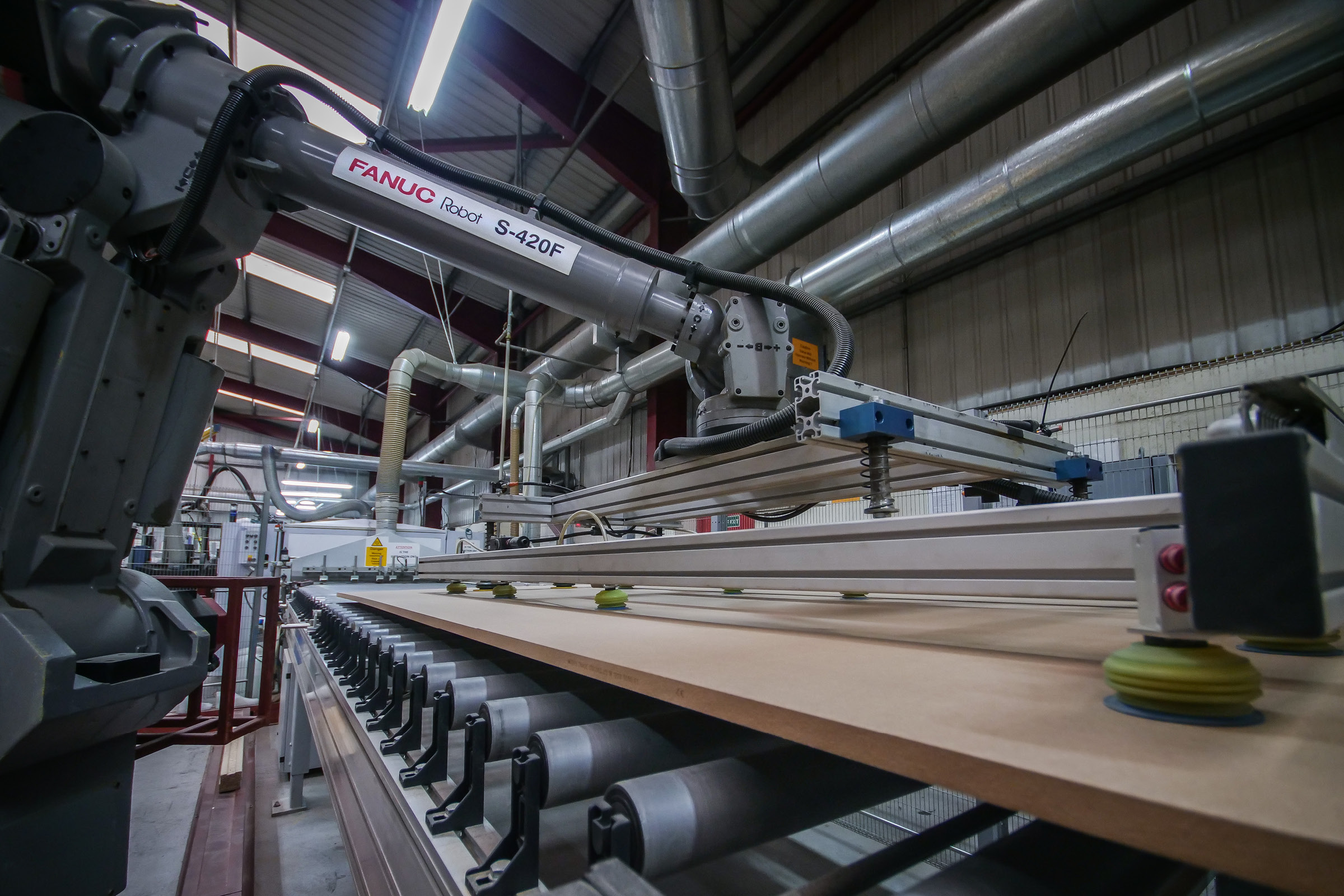 From raw board to finished products. Sawn, cut, routered, edged, moulded, wrapped, pressed, drilled, dowelled, laminated or veneered. At BA we are equipped with the latest and best machinery in the world today to achieve high quality finishes.
We combine flexibility and cutting edge design with a capacity for bulk supply or tailored quantity orders. From our design centre we work proactively with our customers to design, develop and bring to market products at a quality level and supply consistency that is unrivalled.
The Solution you need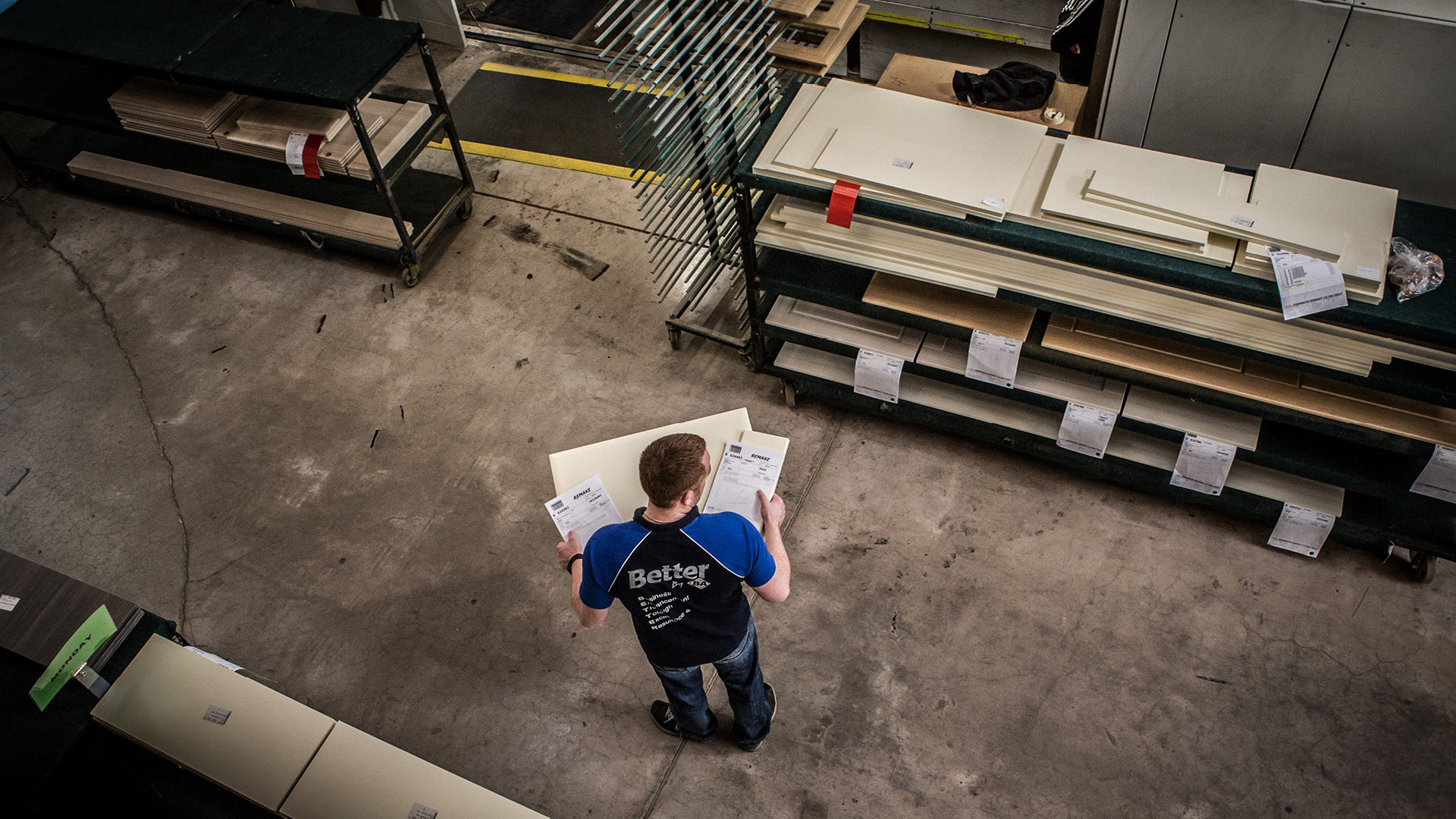 We have it covered. From laminated sheet material, to doors and frontals in five piece, membrane pressed or Acrylic edged, from furniture components drilled, dowelled, end capped and wrapped, to profiles and mouldings in veneers, papers or foils.
Whatever your area of interest, be that construction, kitchen, bedroom, bathroom, living room, shop fitting, coffin manufacture, architectural moulding or general fit out we have a product that will offer you the solution you need.
Established for 30 years with a skill set and a pedigree going back over 100 years, put BA top of your contact list for quotations and specifications whatever your requirements.