Flat Panel Lamination
The most modern flat panel lamination lines in the UK today. Robotic loading and offloading, automatic stack rotation and the ability to laminate from sheets or rolls on to a variety of core materials means flexibility and choice can be offered to all our customers.
Standard Sheet Sizes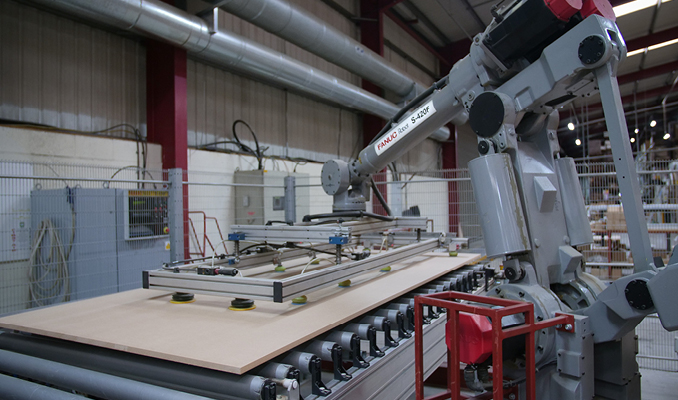 Standard sheet sizes for Acrylic Lamination are 3050×1220 and 2440×1220 and for other face finishes we can also add 3660×1220. Core material can be of a variety of compositions depending on customer specification. We already have experience in lamination of the following for many customers;
Fiberboard, MDF, Chipboard, Composite Board, Plasterboard, Metal, MR Board (Moisture Resistant), FR Board (Fire Retardant Board).
Comprehensive Range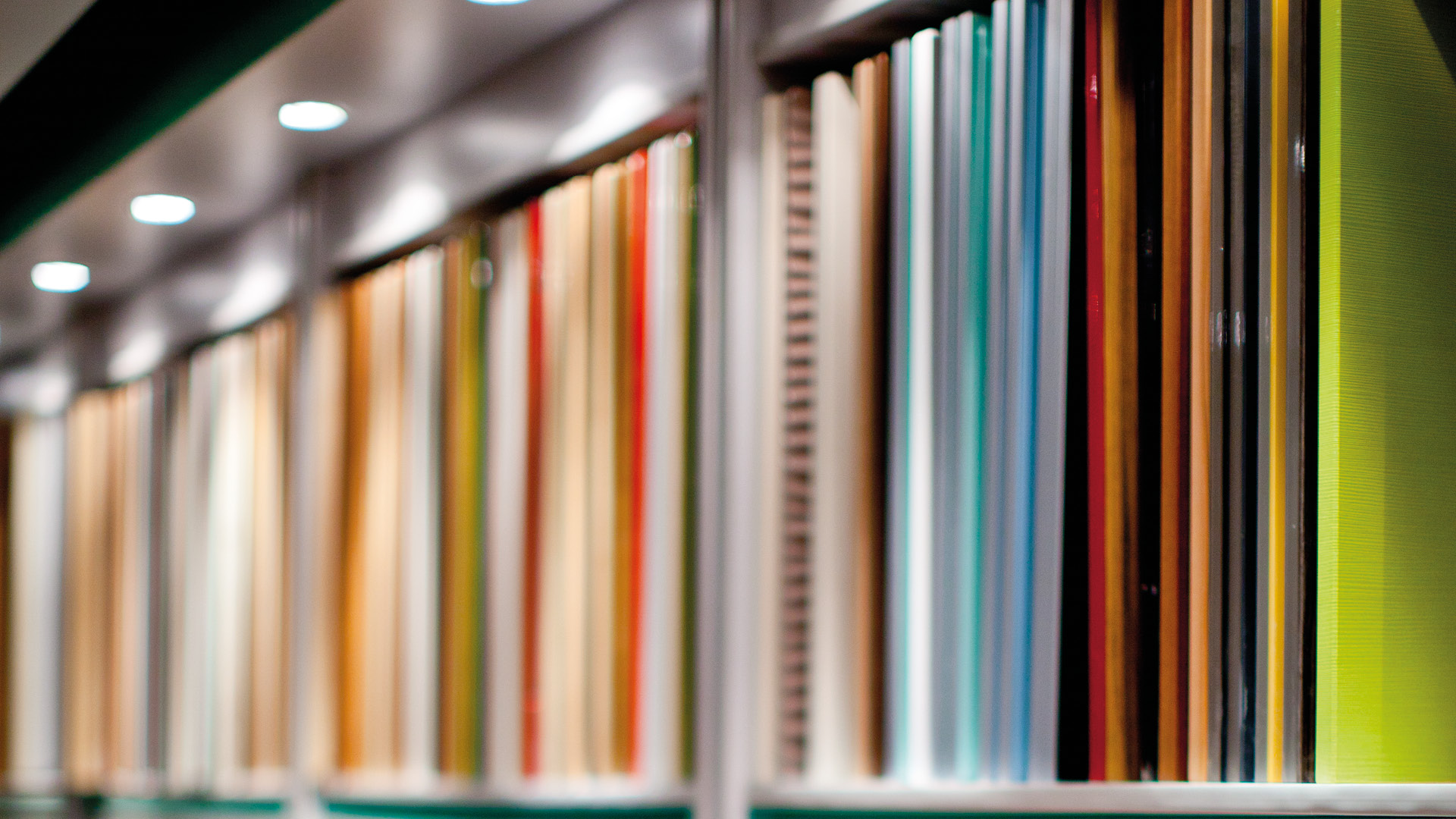 We have a comprehensive range of stock colours and feel sure we have a colour matching your requirement, but if not, we are happy to source colours and finishes to match your needs, please ask.
BA Laminated sheets have been used in many industries and markets from Doors and Frontals within KBB to floors in exhibition centres, from table tops in restaurants and hotels to wall panelling in leading brand boutiques and from government offices to transport cafes. The use of BA Flat Lamination is only limited by your imagination.
Quality and Innovation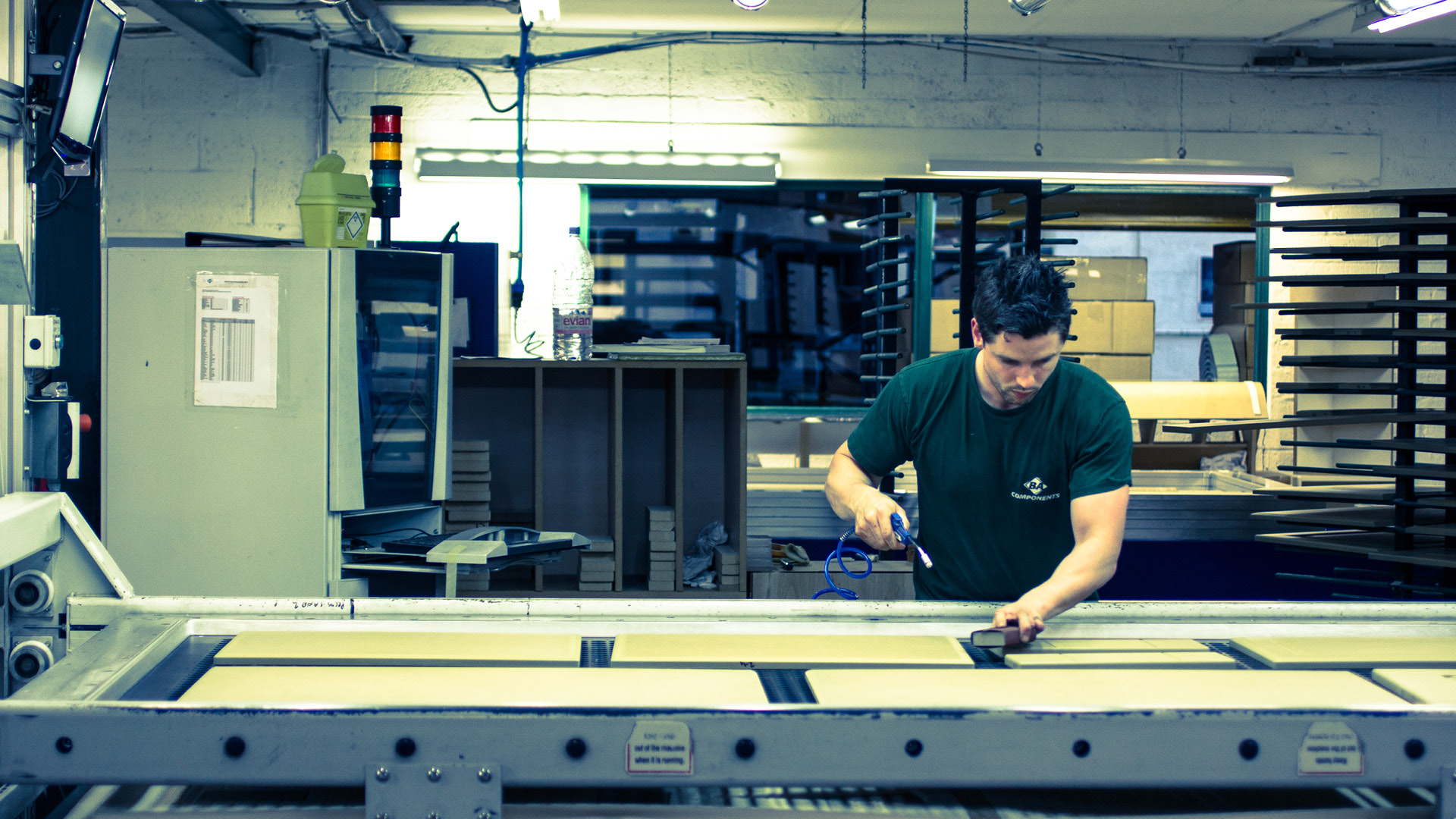 Quality and innovation are key. At BA we are driven by the highest demands from our customers. We are totally alive to current trends and we offer flexible design ideas for you. Our design solutions are setting a benchmark for other manufacturers to follow.
Please ask us if we can produce to your specific requirements and we'll be happy to discuss possibilities. We have the ability to laminate to a finished board thickness from 3mm up to 60mm, and again will be happy to discuss individual requirements.
Explore our Flat Panel Lamination